MEDICAL PORTAL

for International Patients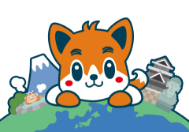 AMDA International Medical Information Center
The AMDA International Medical Information Center provides foreign residents with information on foreign language-supported medical institutions, free remote medical interpreter services via telephone, and medical information on foreigners for medical institutions.
Japan National Tourism Organization
Immigration Services Agency
"Life Support Portal Site for Foreign Residents" is a website that provides information on what is essential to live safely in Japan. You can check notices and information announced by the government written in various languages.
Japan Tourism Agency
This handbook is useful when you get injured or sick unexpectedly during your stay and require medical care while in Japan.